Context
St Thomas Centre Nursery is situated close to Birmingham City Centre, moving to its current site in January 2000. As part of the St Thomas Centre we have a good
reputation within the local community. We are proud of our achievements during the past few years - from becoming Birmingham's First Early Excellence Centre, being
part of the Birmingham Nursery School Consortium, a lead school for School Centred Initial Teacher Training and, most recently, achieving Teaching School designation
working in partnership with three other nursery schools.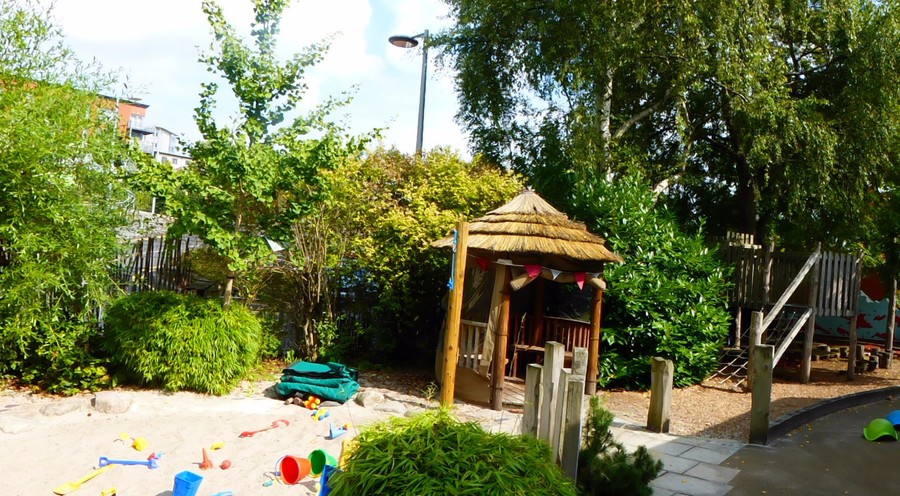 About St Thomas Centre Nursery
29 languages are spoken in the nursery (September 2017). The most popular are Arabic and Somali.
Staff in the Centre can speak 11 different languages including Kurdish, Arabic, Hindi, Polish, Italian and Urdu
30% of children receive Free School Meals in their nursery year.
Children transferred to 30 different primary schools in July 2017
An increasing number of children access places for 2 year olds.
61% of children attended St Thomas Centre Nursery School prior to their nursery year either through 2 year funded places or fee paying places.
About Ladywood Locality
40% of the population living in the area were born abroad.
18% do not have English as the first language
The number of people in employment is rising.
Did you know... There are 27 maintained nursery schools in Birmingham.