Creative Families Workshops
Creative Families Workshops
8 October 2018 (by admin)
This FREE workshop gives you the opportunity to try a few creative crafts over 2 hours.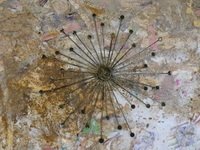 We have a variety of arts and crafts activities such as Paper craft, Cake Decorating, Jewellery making, Pottery, Sewing.
When Friday 12th and 26th October (9.30-11.30)
Come and Join us. If you are interested please ask for an application form from Lauren Coates or Alison Harris
This course could lead onto other Family Learning courses to help you and your children.
If you would like to attend this course and your child does not normally attend on a Friday morning talk to Alison or Lauren. We may be able to provide a place for your child from 9.15 - 11.30. These spaces will be limited so please enquire before booking a place on the course.