lRed Room children have spent several weeks creating dens using a range of different materials and techniques. Eileen and the children began by using sticks and tarpaulin to make 'a house'. Then they invited in friends for tea!
Next Jacky and the children created a 'jungle' den with lots of string and branches.
Finally Elaine and the children made a den in the Orchard... a place to lie down and relax, read, watch the birds and have a picnic.
Then they added a Pirate Ship 'to sail away in and explore the seven seas'
Recently we have had eggs from the 'Living Eggs' programme in nursery and this has provided the children with opportunities to experience life cycles. growth and development - observing the eggs, the still damp newly hatched chicks, the wobbly first steps and the growth over a number of days. We have also talked about how to look after the chicks and the children have been able to hold and stroke them.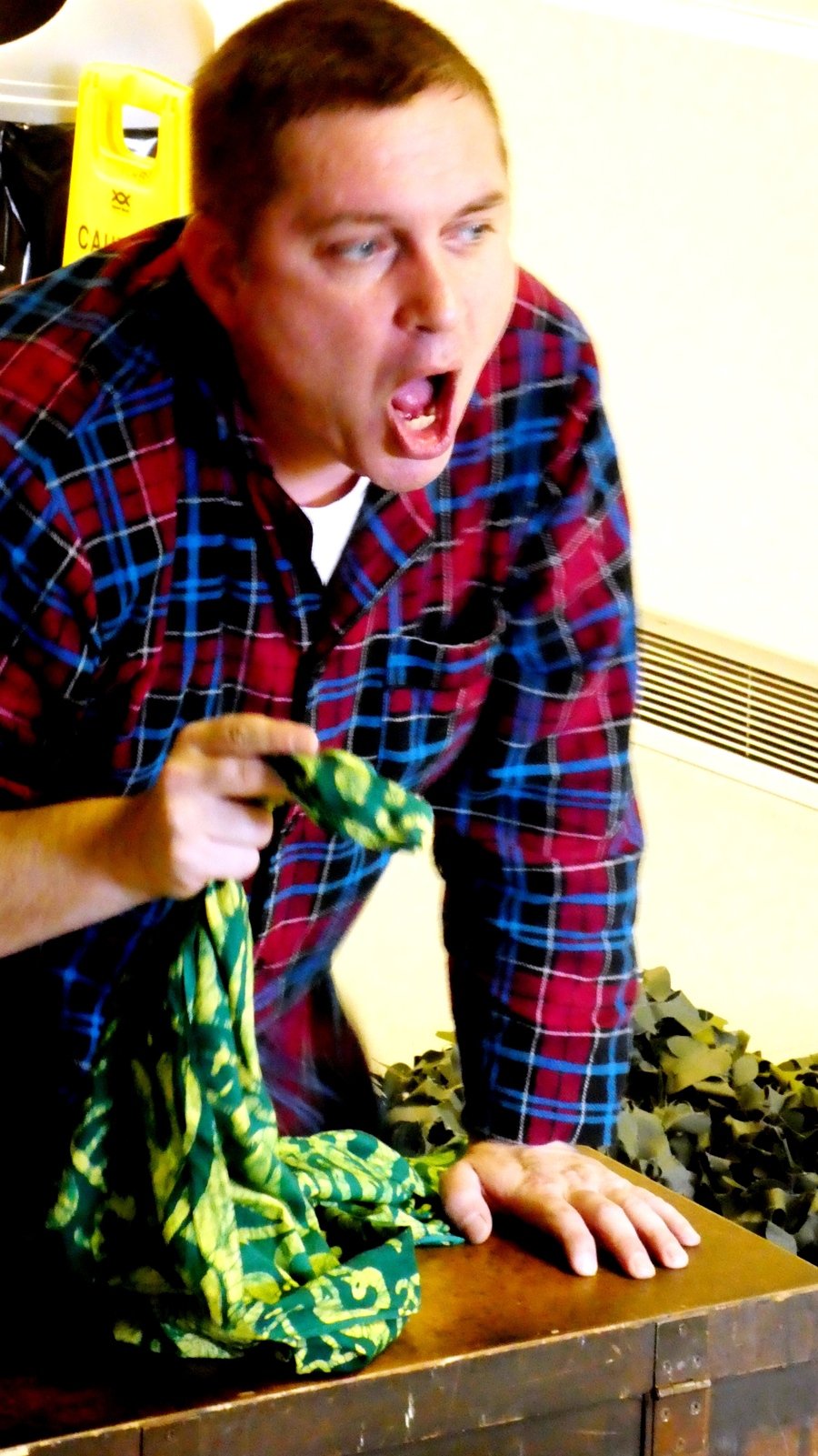 Things that go bump in the night
Simon from the Language Alive Theatre Company came in this week to tell a story called 'Things that go bump in the night', a multi-sensory programme exploring children's fears, developing self confidence and encouraging working together through an imaginary bedtime story.
It's time for Little Bear to go to bed but Little Bear doesn't want to so Simon asks for the children's help. Can anyone think of something that Little Bear may want before he goes to sleep - a drink, a snack, a book, a cuddly toy? Simon tries everything but eventually Little Bear decides he wants Simon to tell him a 'made up' story.
So Simon and the children with the aid of a treasure map embark on an adventure where there are islands and pirates, crocodiles and gorillas, where they have to make a bridge and cross a river before finding treasure and a really scary snake! As they journey they must remember to 'Be brave, be strong and move along'.
The children really enjoyed the experience and have talked about it a lot in nursery - perhaps you could share the photos with them and ask them to tell you the story.
March 2019
We had a lovely day celebrating World Book Day dressing up and sharing stories with our mums, dads, friends and teachers. We also made our own story books
Spring 2019
As part of the big national RSPB (Royal Society for the Protection of Birds) bird survey the children have been conducting their own bird watch and recording the number of birds they have observed!
They have been learning to recognise and name some of our local birds - Great Tit, Robin, Sparrow, Pigeon, Magpie, Seagull, Black Bird and Raven - and have counted and made a mark for each bird sighted. The children have talked about the different sizes and colours of the birds and commented on the bird song and calls they can hear outside.
They are learning to care for and consider the wildlife in our outdoor environment and have also been asking lots of questions such as why we have to feed them and why are some birds 'mean' and chase other birds away.

We have talked about the importance of feeding the birds regularly and providing clean water for the birds to drink and bathe in. The children have replaced the seeds and fat balls in the bird feeders and have been learning about size and quantity by taking it in turns to carefully put 2 small scoops of seed into the feeders.

They have learned about aspects of Health and Safety such as washing their hands in soap and water if they touch the bird feeding stand and not spilling or dropping food onto the grass as it may attract other wildlife.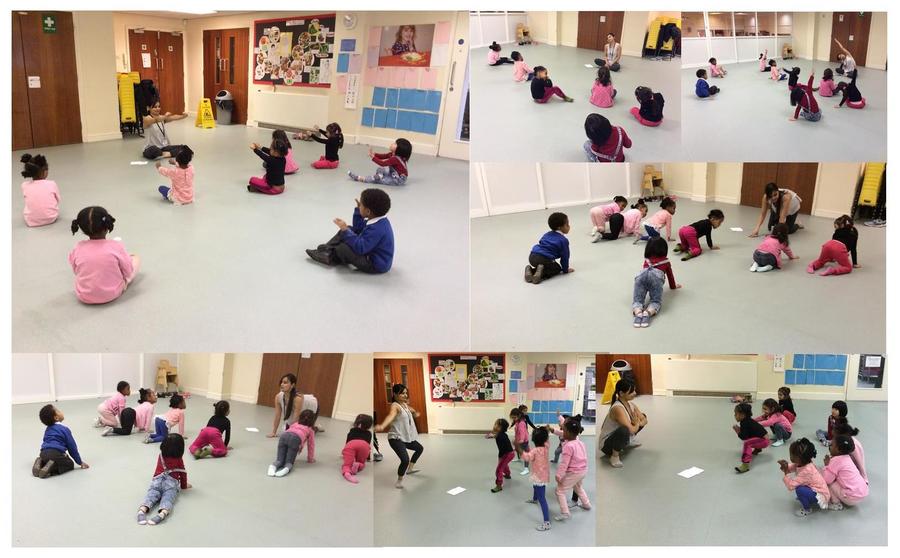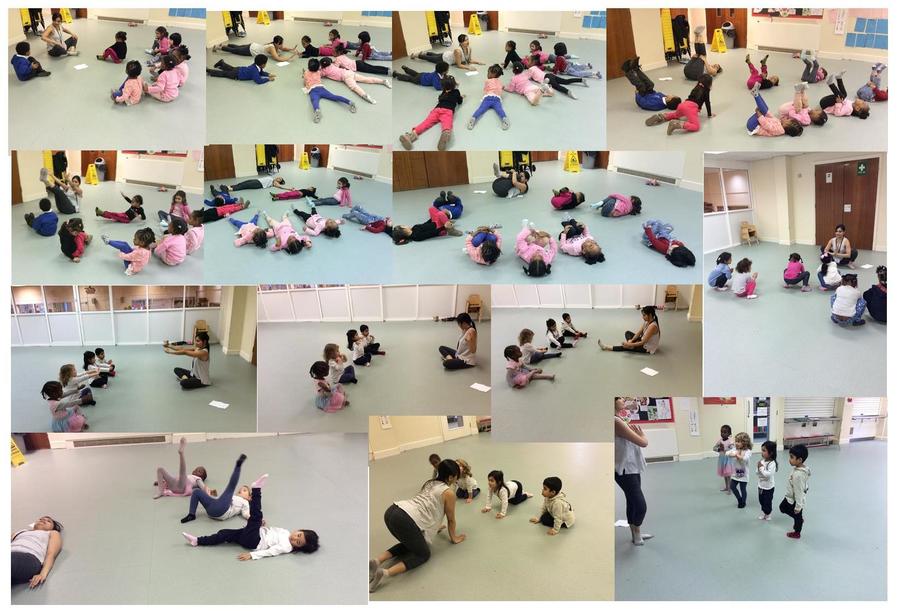 The children have seen lots of fireworks over the last week as many of them have celebrated Bonfire Night and Diwali. We decided to create our own firework pictures by splattering different coloured paint onto pieces of black paper.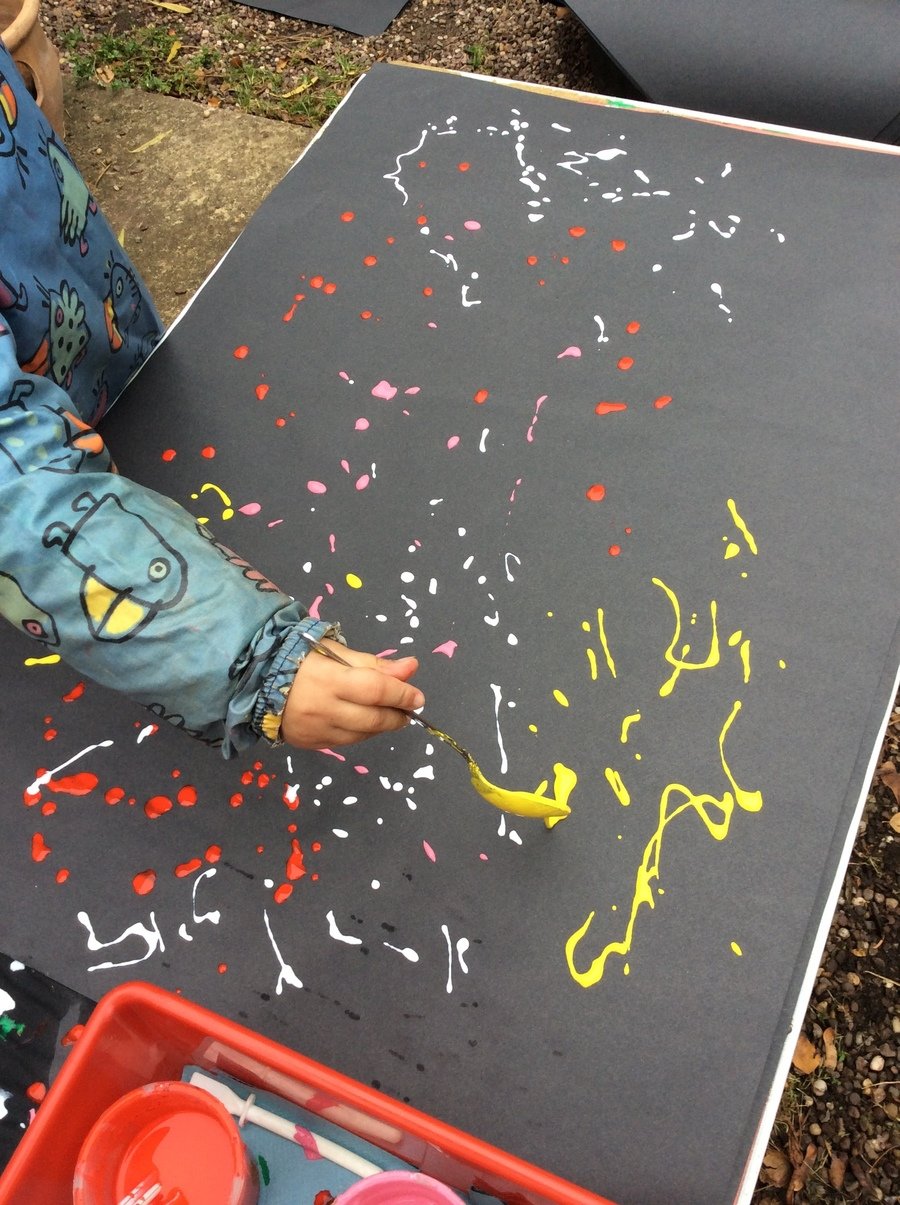 Vegetable printing and mark making with mud October 2018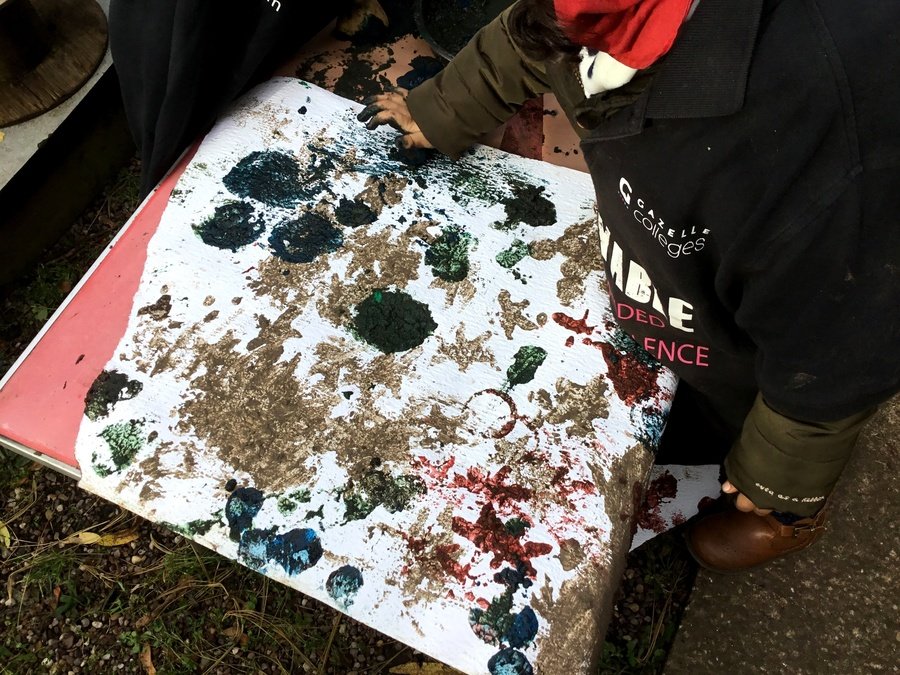 The children have been creating prints and making marks using a range of materials and resources including mud, paint, vegetables, sticks, branches and brushes.
Settling in September/October 2018
Over the last half term both the children who have transitioned from other rooms and the children who are new to the setting have been familiarising themselves with Red Room - getting to know their new key workers and other staff in the room, developing friendships with other children and exploring all the activities on offer both inside ......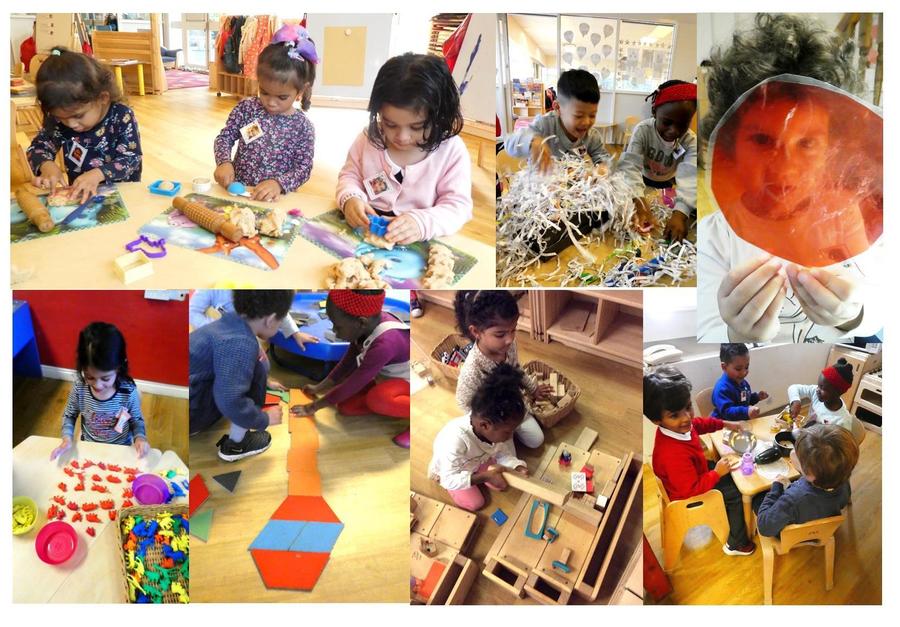 Settling in September/October 2018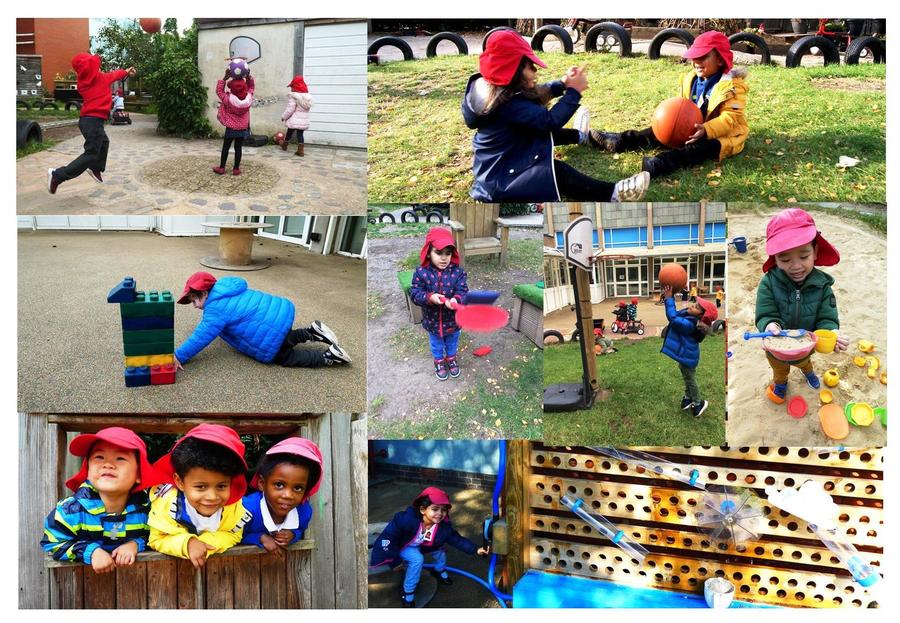 Red Room's Farewell Sports Day and Picnic July 2018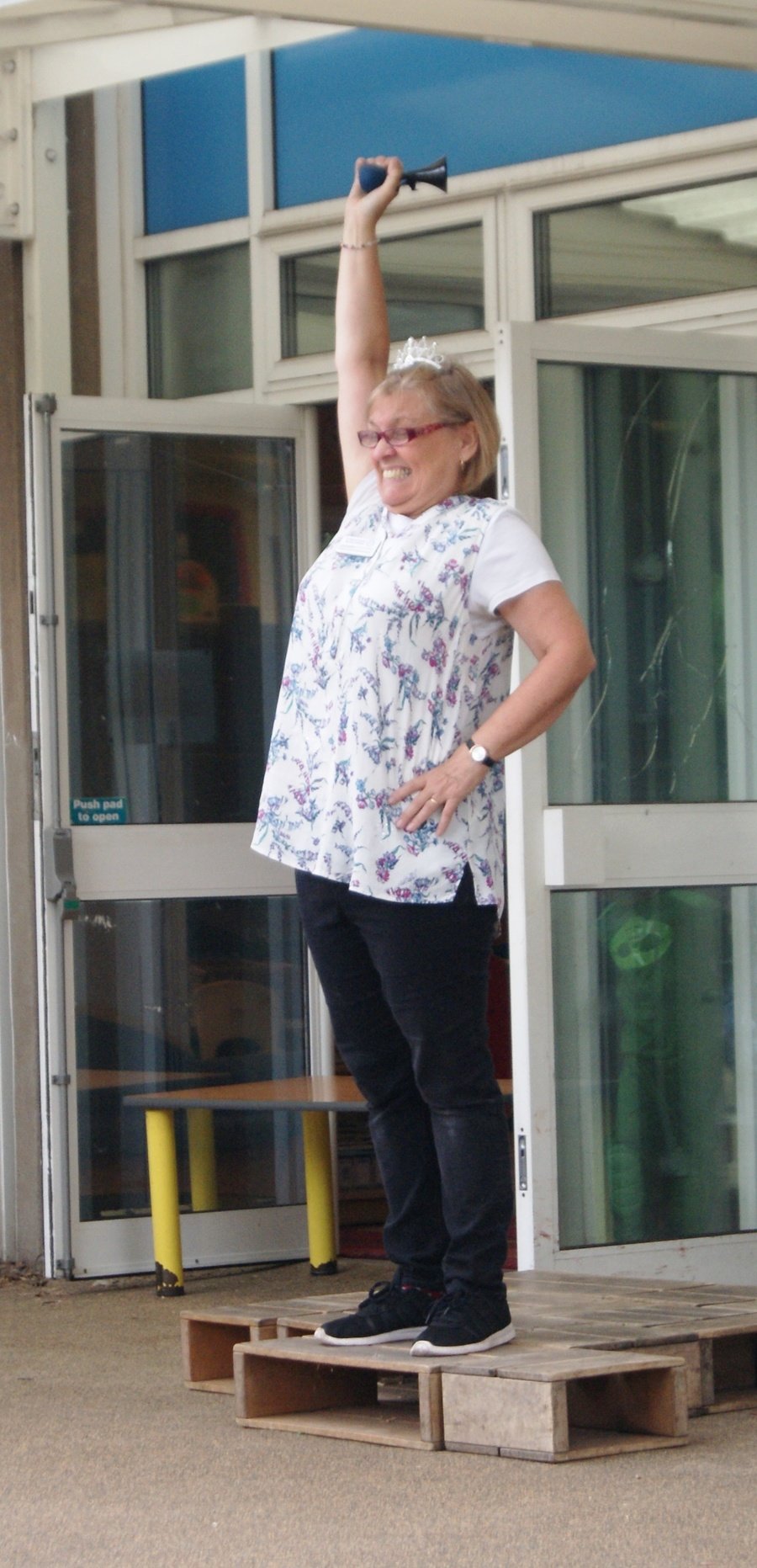 Red Room finished the year with a fancy dress picnic and bean bag, egg and spoon and bike races!