The garden in Green Room has been covered in leaves and the children have shown lots of interest in them. Helping the key worker the children picked up mini rakes and started piling the leaves together. They then threw them up in the air and watched as they fell back down. The children enjoyed working together and continued to do this all week.
Continuing with the leaf play the children made leaf collages at nursery creating pieces of work with a crunchy, rough and brittle texture. The children stuck leaves on a piece of paper using PVA glue and enjoyed getting their finger messy.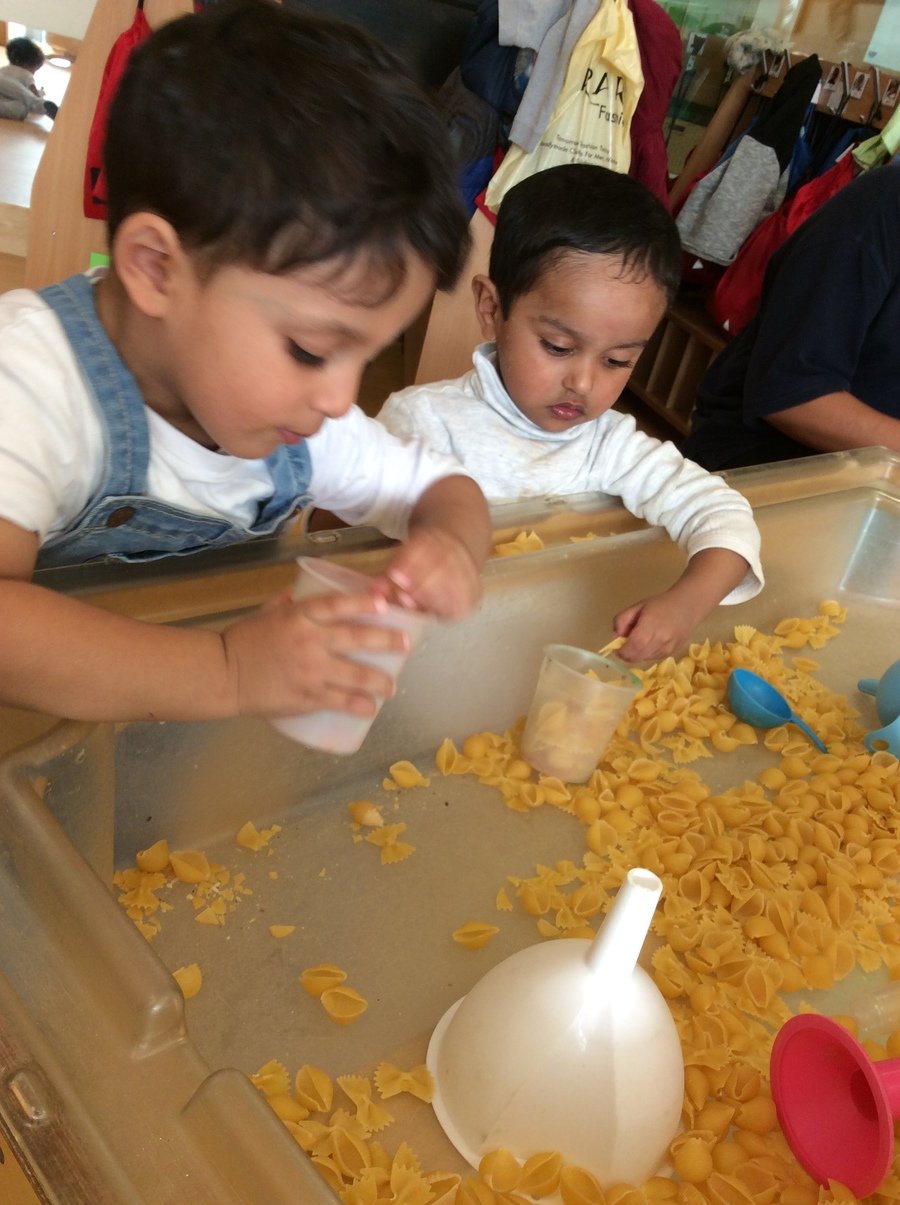 We provided the children with two types of pasta giving them the opportunity to explore different textures. The children were also able to develop their coordination skills through filling tubes and containers with pasta using their hands or tongs. Throughout their play the children communicated with each other, took turns, shared and laughed with each other.
Settling in September 2018
Over the last few weeks we have had both returning children and new children settling into Green Room. The children have enjoyed coming in to a new space where they are able to access and explore the different resources available both indoors and outdoors and familiarise themselves with their key worker and other staff.
The children have enjoyed playing with the playdough, creating farm animals , shapes and cars using a variety of different cutters and rolling pins. They have also shown a great interest in the outdoor wooden community obstacles course, challenging themselves to move across the obstacles independently or with support and encouragement of key workers.
Gelli Baff June 2018
Following on from our exploration of gloop we have now moved on to exploring Gelli Baff, which is a powder mixed with water to create a jelly like texture.The children thoroughly enjoyed the experiences and used language like squishy, wet, soggy, feel, cold, wet and squashy.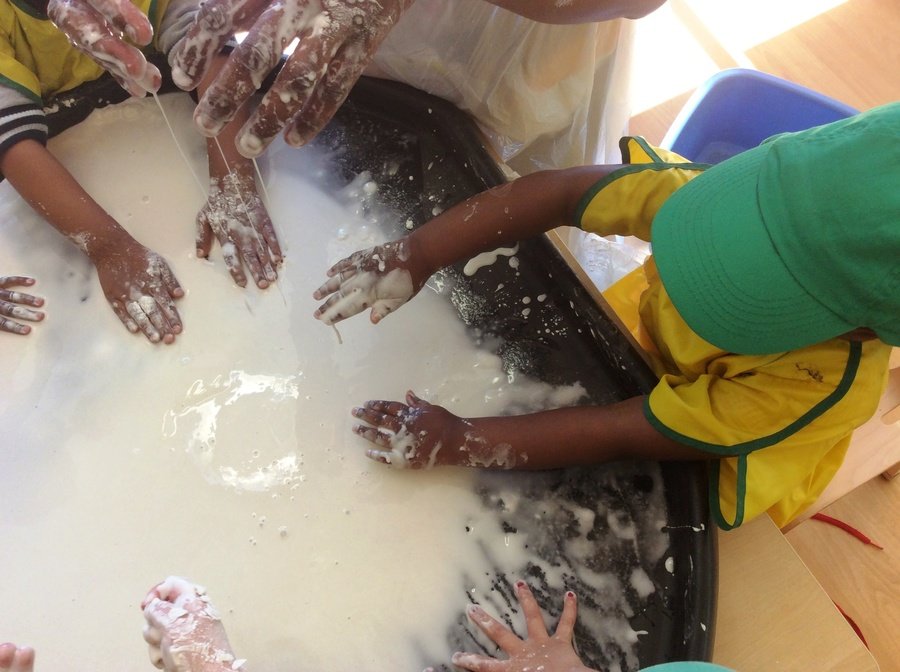 In Green room we have been learning how to mix cornflower and water to a consistency that is sticky enough for the children to make marks .