Exploration and wonder as a child studies her reflection
in the microwave oven,
pulling faces and laughing with glee
as she sees the
comical faces she is pulling!
May 2019
In Blue 1 we have really enjoyed playing in the mud kitchen. Although we get wet and messy we are learning so much through our play. We thoroughly love mixing the water with the mud and stones to make dinner for our friends and teachers. We are learning the difference between something that is full and empty, we are counting how many spoons of mud we need and we are using our language to talk about what we are making.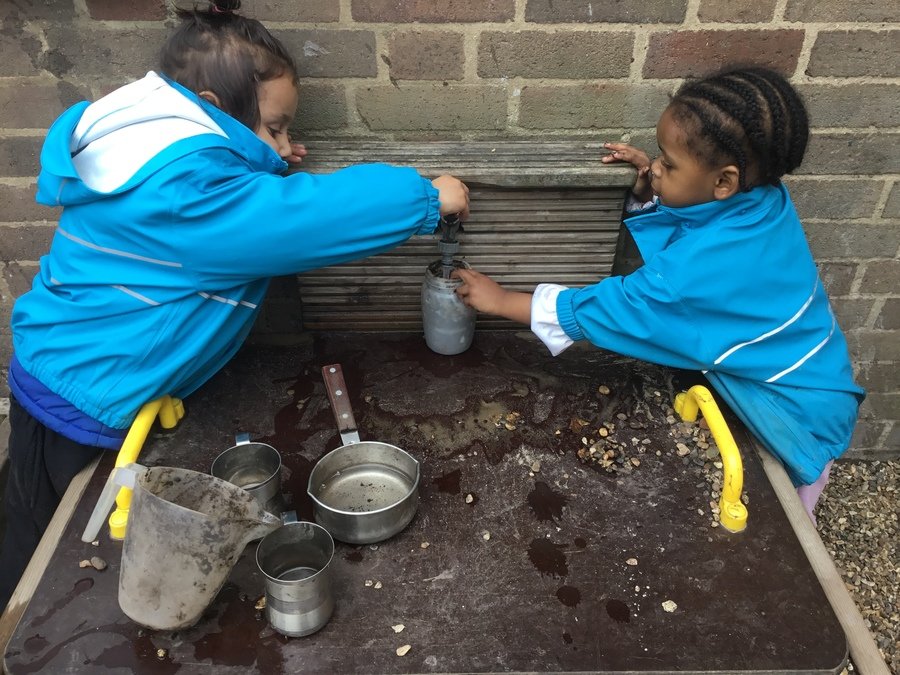 *A note for parents - Please remember to bring your child spare clothes to nursery as we encourage all children to get involved. Also if they have wellies to bring to nursery these are great when playing in the mud kitchen!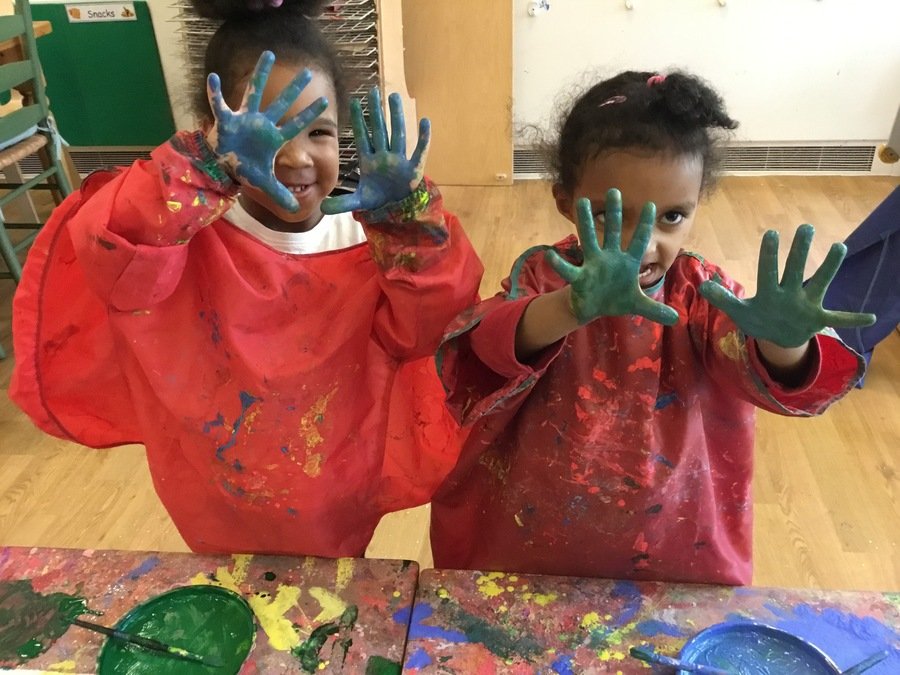 In blue room we have been exploring different creative medias. The chidren have been enjoying using their hands and other equipment to mark makes and to explore the textures of paint.
We would like to ask for your continued support and to please provide spare clothes and wellingtons for your child during our creative sessions.
'Teddy Bears'Picnic July 2018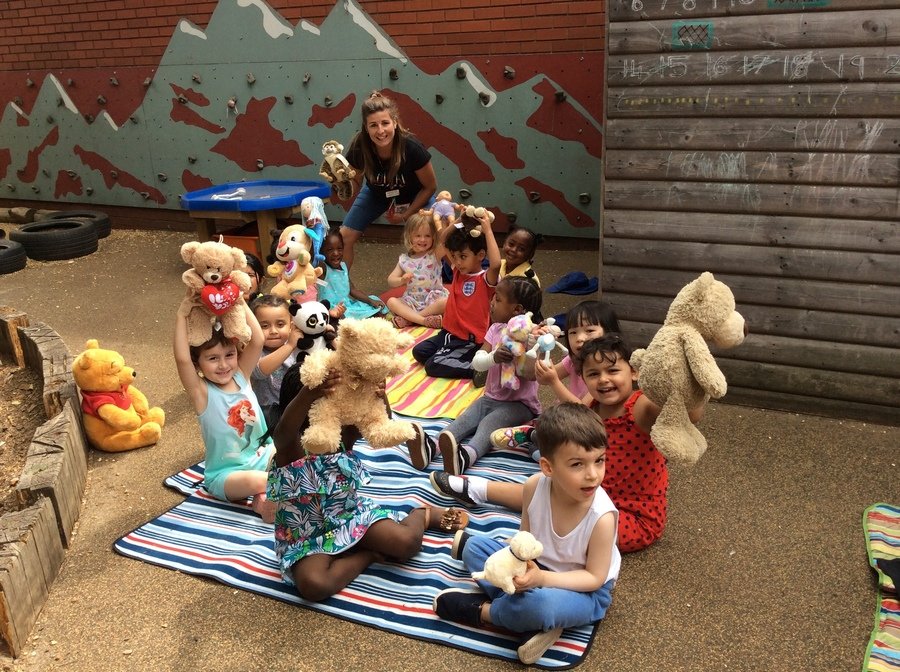 We celebrated the end of the year with lots of singing, dancing .......... and eating at our Teddy Bear' Picnic!